RE-THINKING LANDSCAPING IN BUCKS COUNTY Since 2013
—
All people, animals, and plants live best in their preferred habitat. Indigenous Ingenuities came into being with the goal of helping to heal the environment, the habitat for all living creatures, through thoughtfully designed, environmentally friendly projects. We hope that our work will eventually result in a natural corridor in which humans and all creatures can find welcoming habitats to enhance their well-being. Our clients are our partners in making this vision a reality.
One by one, our projects add beauty to our surroundings and improve local ecosystems using locally sourced, natural materials. People, pollinators, and other wildlife have places to thrive, and, little by little, our local environment—our habitat—is restored.
Watch us take on a recent project…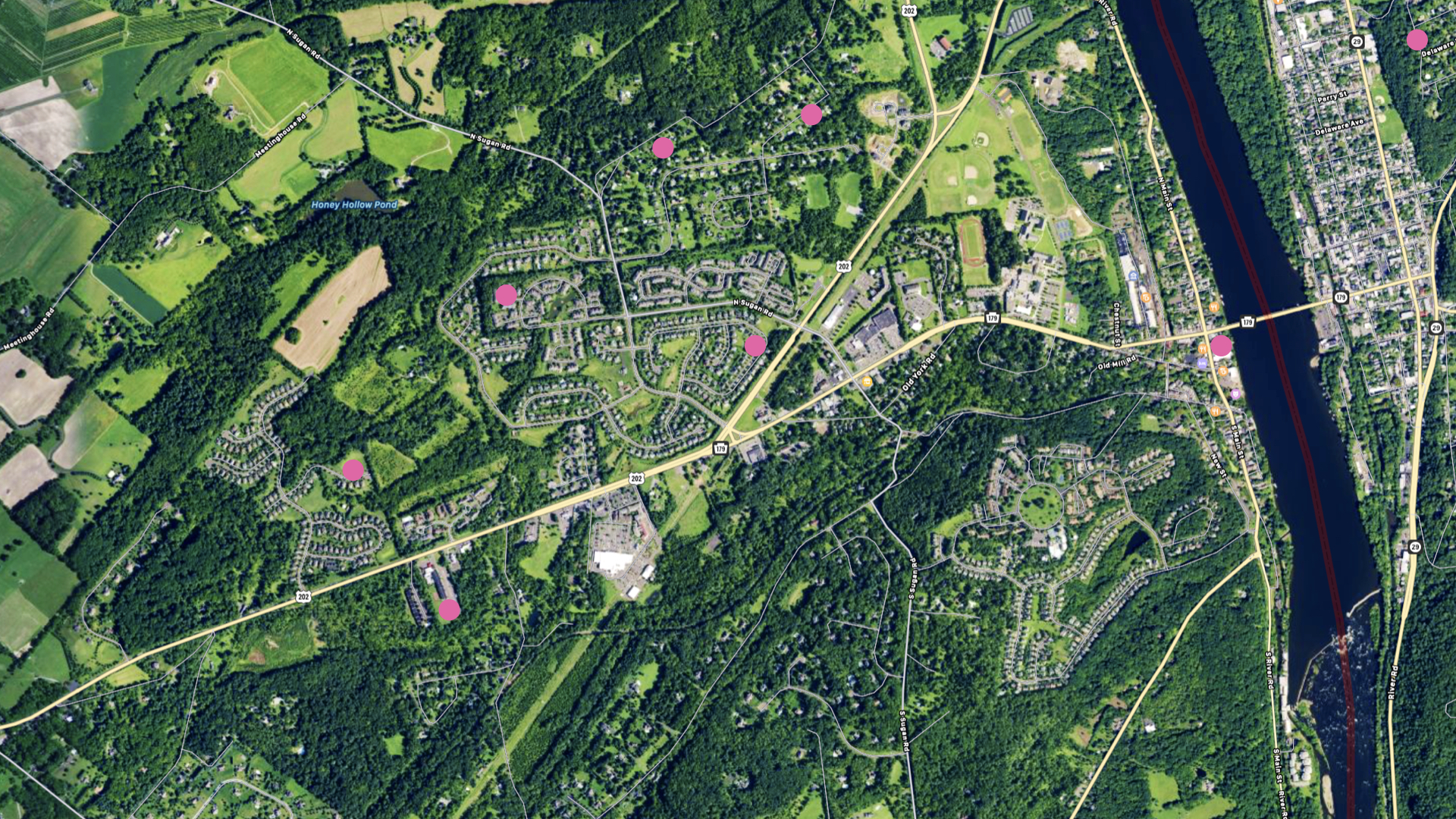 The spaces between the spaces…
Bucks County is known for its lush landscapes and many parks and natural areas. What may be less apparent is how human intervention has created unnatural fragmentation of many of these green spaces, limiting biodiversity and creating insurmountable hazards for many species of wildlife. Matt Benzie started Indigenous Ingenuities with the vision of using human intervention to reverse these negative effects, to the extent possible, by creating permanent corridors of individual, preserved green spaces that enable safe passages for diverse species of wildlife, bringing depleted soil back to life, and restoring native plant life that may be more adaptable to climate change.
The green dots on this map show that, one project at a time, this vision is coming to fruition. We can help you create a sanctuary for your family that nurtures nature—call us to share your vision.